A Simple, Professional Website Template for Your Business. Fast!
A Note from Paris
If you're reading this, you've probably already looked at other service providers and portfolios. You may have even hired a few freelancers and agencies with results ranging from awful to "meh."
When I started building websites for others, I wanted to do things differently:
Simplicity and clarity is key over complex features
Easy to update, allowing you to focus more on your work that making sure things are working.
Focused on achieving business goals; a dazzling site is not key to conversion.
Won't cost your life savings to get going; this is really important if you are starting lean.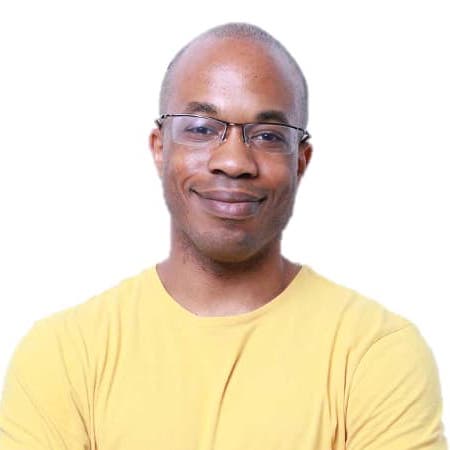 Most importantly, I leverage the same skills in my work that I use for myself every day: building websites, releasing courses and products, building a body of work that I will be proud of five years from now. I like applying what I've learned to help my clients succeed.
I want to help you transform your platform into something that reflects you and drives the business results you desire.

"Paris is a creative, passionate thinker who is always looking for innovations and ways to do things differently and better."
Imagine this…
A new website ready by Sunday dinner?
Have you ever bought a website theme and found out it is much more complicated than you thought to get it setup?
Or maybe you know how to set things up and don't have the time to do it right now. You should be focusing on your business, right?
This is where Website Starter Templates come in.
With these templates you can get your website setup fast. How does that sound?
We'll keep things simple so that you can get going as quickly as possible.
I understand what it is like to come from the end user side and want a website that looks professional and is easy for me to make updates and changes. 
"He is a good communicator and has good knowledge of marketing and digital marketing – encompassing websites and social media. He focuses on how he can add value and brings a good commercial focus to the job. I would choose to work with Paris again."
Website Starter Templates are made to fit your needs
You can finally stop fighting with your website! Instead you can finally feel good when sharing your website with others. 
Have more confidence 
Relive the stress of by starting with a professional look to build from.
Spend Wisely
An affordable way to get your website up and running quickly.
Feel Proud
You will soon have a website that you can share with the world.
You can get all this done in as little as 7 days
The process is simple
Step 1. Choose your template
Look through the selection of templates available and pick the one that best matches what you are looking for.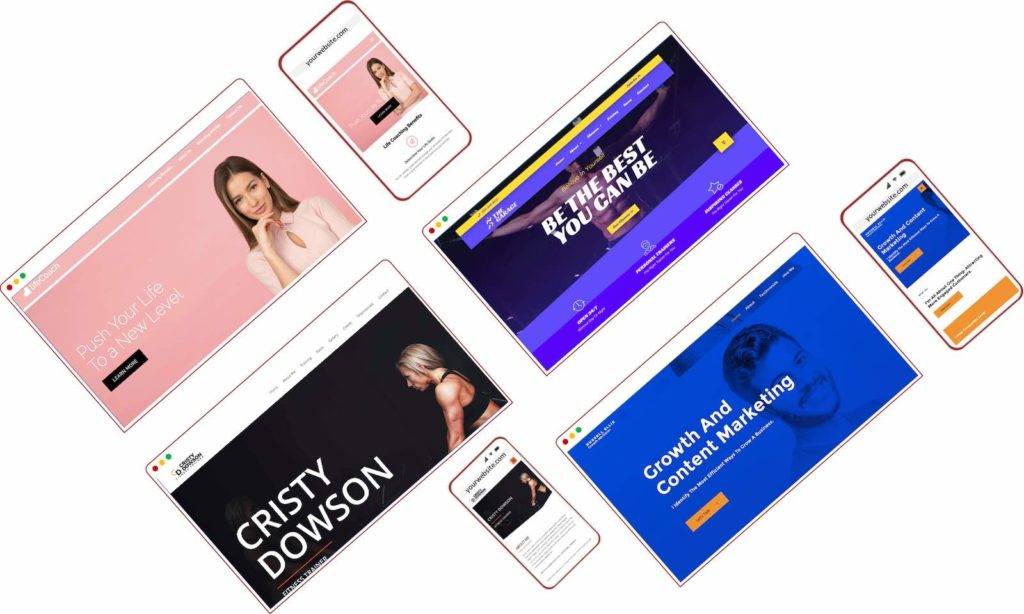 Step 2. Put together your content
This is the part where you write out the words you want to share with the world. I will send you a guide to help write in the content that for your most important pages. 
You will also receive a site workbook so you know the spaces available for your template. You'll be able to put your content where it will appear on the website. 
It is simple and easy to fill out.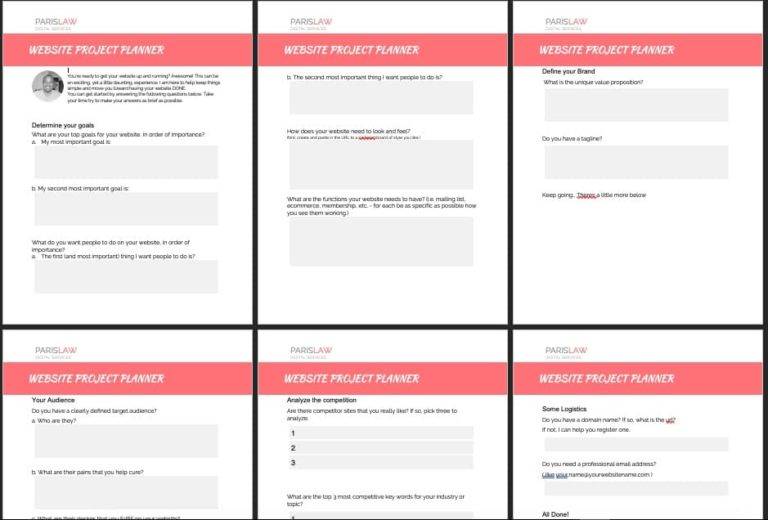 Step 3. Design Begins
At this point you have given us what we need to get going. I will have someone in my team assigned to setup your site quickly for you. 
Step 4. Final Check and Delivery
Once we finish the setup of your website, we will let you have access to review and test that everything is working for you. 
And BOOM! Your website is done
This process usually takes 7-10 days.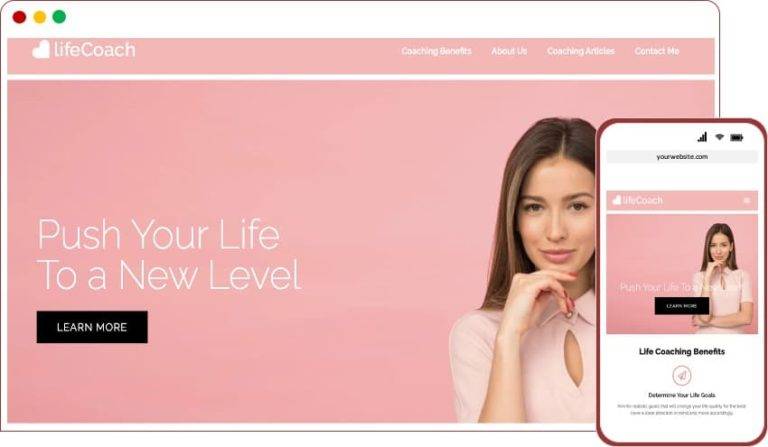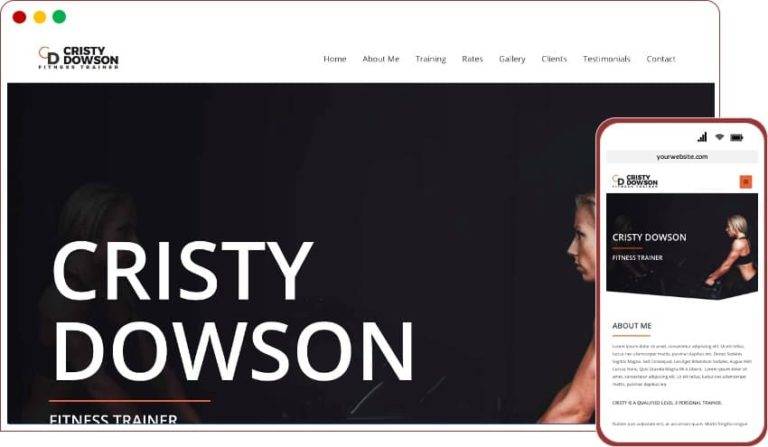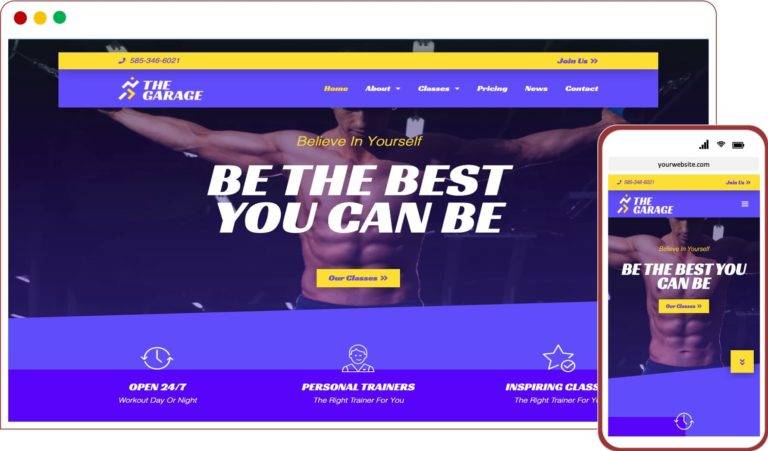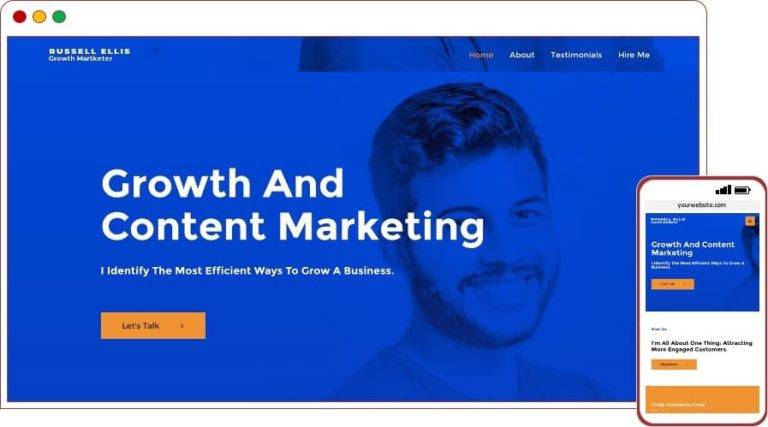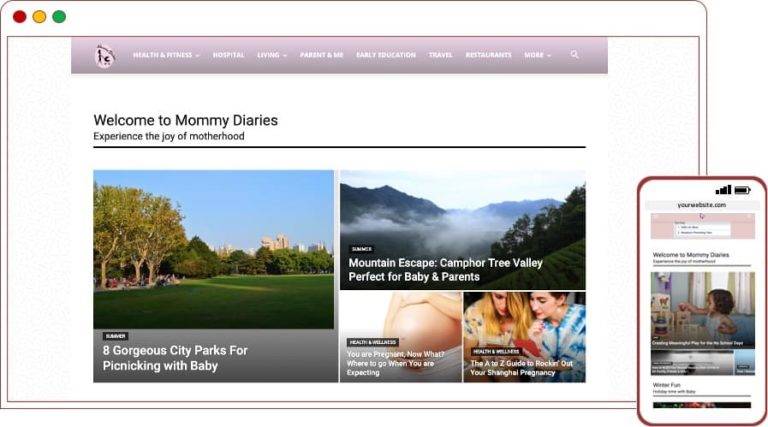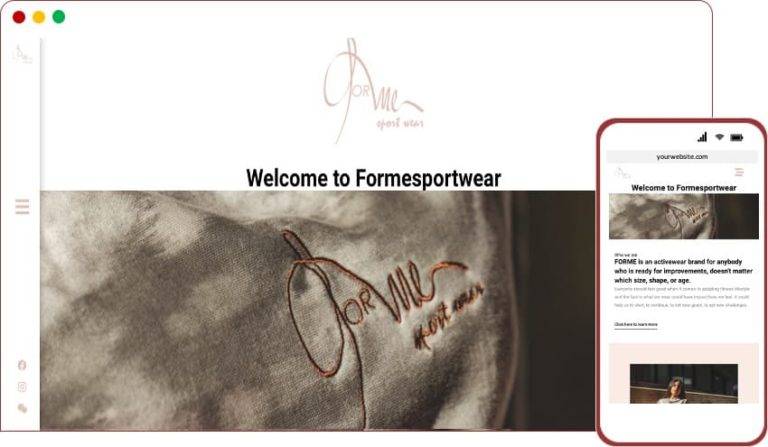 Previous
Next
In 7-10 days you will have your website up and running.
During the process we can schedule a call, chat on WeChat, or communicate through email or the project portal.
Each starter website comes with ONE round of minor changes for your content, so you can be sure to have the perfect site launched.

Order Now
some extras to help your business
Business Boosters for your Website Setup
Google Analytics Setup. We will connect your website with your google analytics account. 
Mailing List Setup. Every online business should be ready to signup subscribers and potential clients. I'll get you setup on MailerLite. If you already have a mailing system. Check with me and see if we can integrate your site with it. 
Tutorials and Training. When you get your starter website with me, You'll also be added to my list for tutorial lessons and training sessions that are designed to help you build your business. 
Calendar/Appointment Booking System. Accept appointments with automation. I will help you get setup with a Calendly account so you can start taking appointments. 
Responsive Website Design. Since we build our templates for WordPress we will also make sure your site looks good on mobile phones too. 
Let's get started today
You're one week away from having your professional website up and running.
Don't delay
Starter OnePage Site
The most affordable way to get yourself online
$499
$ 299
One Page Website Premium Template {$199 value}
Hosting for 1 year { $150 value}
Basic Logo text-based {$50 value}
Domain Setup { $20 value}
Email Account Setup { $50 value}
Mailing List Setup {$50 value}
Online Scheduler Setup { $70 value}
Google Analytics Integration {$50 value}
Tutorials for Maintaining your site
BONUS: Training on Digital Marketing {$97 value}
BONUS: Email Support for 1 years { $600 value}
Order Now
*price is in USD
Full Starter Site
A complete multipage site
$1299
$ 799
Full Website, 5+ pages {$199 value}
Premium Hosting for 1 year { $150 value}
Basic Logo text-based {$50 value}
Domain Setup { $20 value}
Email Account Setup { $50 value}
Mailing List Setup {$50 value}
Online Scheduler Setup { $70 value}
Google Analytics Integration {$50 value}
Tutorials for Maintaining your site
BONUS: Training on Digital Marketing {$97 value}
BONUS: Email Support for 1 years { $600 value}
Order Now
*price in USD