Do you use white label content? The smart professionals that use these types of products know how it can speed up your workflow and save money.
The downside of this product is that some of it is good, some of it is bad. Let's assume you found a good vendor and want to know if the discount deal, or flash offer, you're contemplating needs to be worth the investment.
Nobody wants to spend a fortune on content that doesn't produce results, right? In this article we will explore 6 key questions to bring clarity around the White Label you want to buy.
Contents
Question 1– What's your core objective?
Question 2 – What's your niche market?
Question 3 – Who is your target audience?
Question 4 – What format does the white label product provide?
Question 5 – What formats will you create?
Question 6 – What's your traffic plan?
Wait! Let's go back a second – White Label? Private Label Rights? What is that?
White label content, aka PLR (Private Label Rights), is a license sold by a vendor that gives you the rights to rebrand and use it like your own. Software platforms may offer white label licenses and privileges. White label content is text, audio, graphics, video or some combination of these that are created around a topic. You can buy a license to rebrand, re-organize and publish as if you wrote it yourself. However, buyers don't always make the most use out of their white label purchases.
Unused is not useful
It hurts to look at your Seagate hard drive filled with content that you have not used. At some point it made sense to purchase the content, but nothing was ever done with it. The whole point of buying this content was to save yourself time and money on creating good content for your audience and potential customers. Why did this happen?
In my experience, I've noticed one simple thing that causes forgotten use of good white label content: lack of clarity. This doesn't mean that your business is lacking clarity. What I am talking about is you didn't have the clarity to decide and take action with the content you purchased.
By owning a business, I know that you know how to take action and bring value. There is no question there. You're a go-getter already. However, your white label content use will have a higher likelihood of success when you are clear about how you want to use it.
Go through these six questions to gain more clarity before you purchase. . You can download a free checklist
Question 1: What is core objective for this product?
Every content product you create should have a purpose, leading toward some objective. Not all blog posts will directly ask for a sale, but each article should have a goal in mind. Take some time to think about what you will create with the product you are buying.
Example: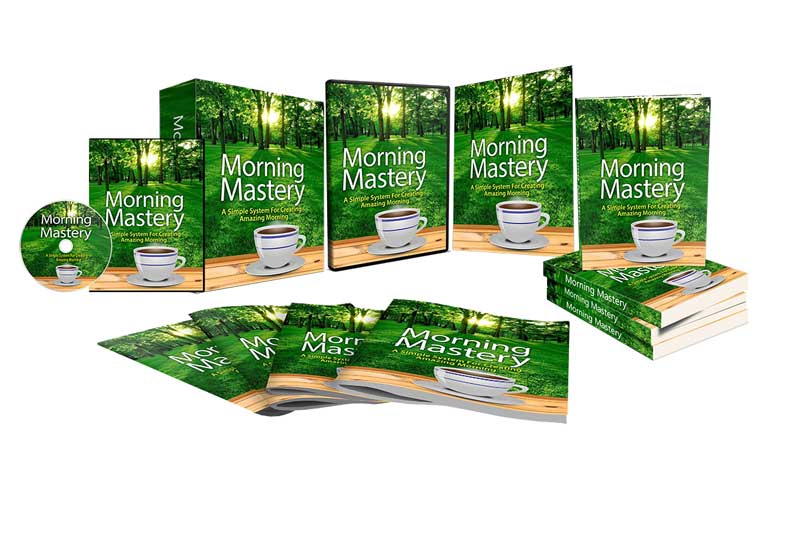 Purchasing the Morning Mastery Guide PLR product package has several possible uses.
Build my list. You can take the mini report and create an opt-in offer for visitors.
Build your authority. You can rebrand the written guide into an ebook that you sell or give to your clients, building your brand authority around the topic.
Create a workshop. The way this guide is organized, you could break up the chapters and create mini training series out of the contents.
Get more ideas in the checklist
Narrow your focus to what you WILL make with this product, not what you COULD make.
Analysis paralysis can weigh you down. Too much analysis and brainstorming will put your thoughts in the realm of too many possibilities. White label content is the type of product that sends your synapses into overdrive with all the ideas of what you could make with the contents.
Avoid going too far with it. First, identify one practical thing you can do with it that will help enhance your business NOW.
Pro tip
When I work with clients on building their website or online sales funnel, the first thing I ask them to create is an opt-in offer. You can see examples of this all over the internet.
His website offers a free virtual training at the top.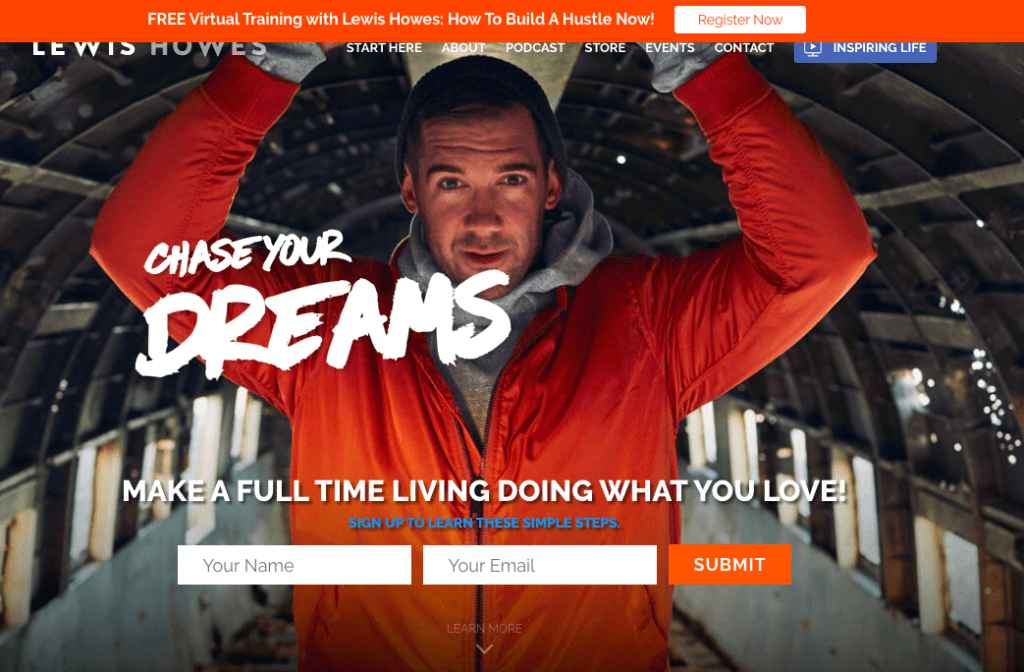 His website offers to help you get more traffic by entering your website first.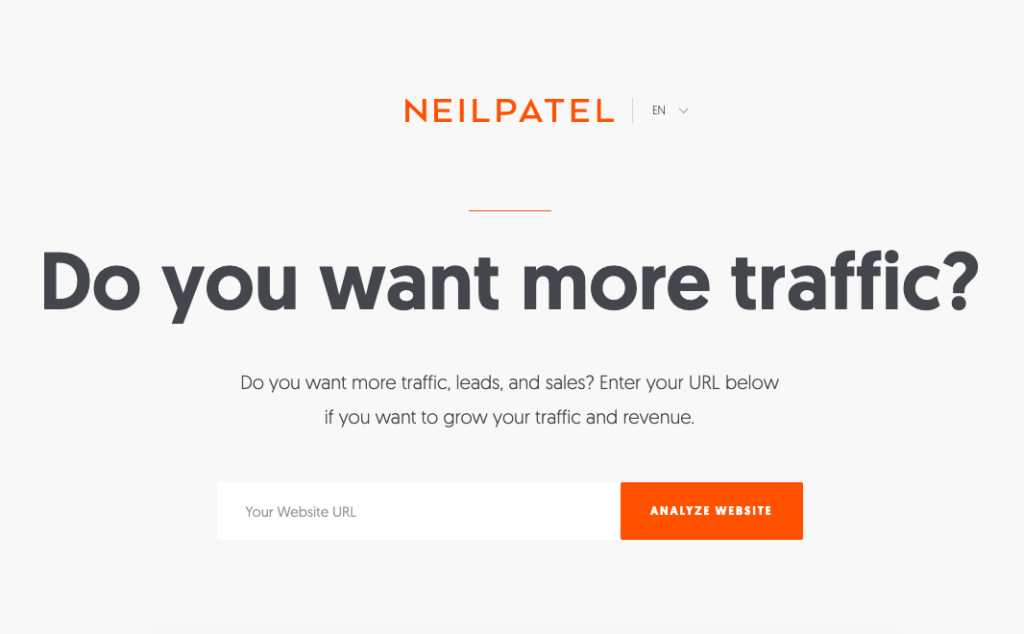 Zapier offers you a free trial of their software.
Having an opt-in offer is the start of a beautiful relationship between you and your customer. White label content can help you create an offer faster.
Question #2 What niche market are you serving?
I've seen purchases about coronavirus prevention, dog walking, mindfulness and many other targets. Browsing through white label libraries is like searching through amazon at various books to read. It is easy to get lost if you're not sure who you are serving.
New to online business? the spirit of possibilities can emerge and give you a lot of "what ifs" about the content you buy. Reflect on your core business and see if you can create products that are within the niche you are already serving.
A personal trainer? – health, fitness, self-improvement are all good topic areas. I'm not sure where apocalypse survival planning would be useful for your audience.
Digital marketing strategist or consultant? – copywriting, seo and process management contents might help your clients.
There are tons of niches to serve out there. Some of the most profitable niches online are:
Making money online
Health & Fitness
Self Improvement
Relationships
Local Marketing
Survival Prep
Planning and Journaling
And many many more
Pro Tip
An easy way to know your niche
Go to amazon and see if there is category for it. If there, there is a big chance that you have a good niche market.
Question #3 Who is your target audience?
This might seem similar to choosing a niche, but it has its differences. When I ask who your target audience is, I'm asking you to define the persona of your ideal customer.
If you've never done this before, it can take some time to develop a persona, you're in luck! Hubspot has created a persona generator that is free to use.
https://www.hubspot.com/make-my-persona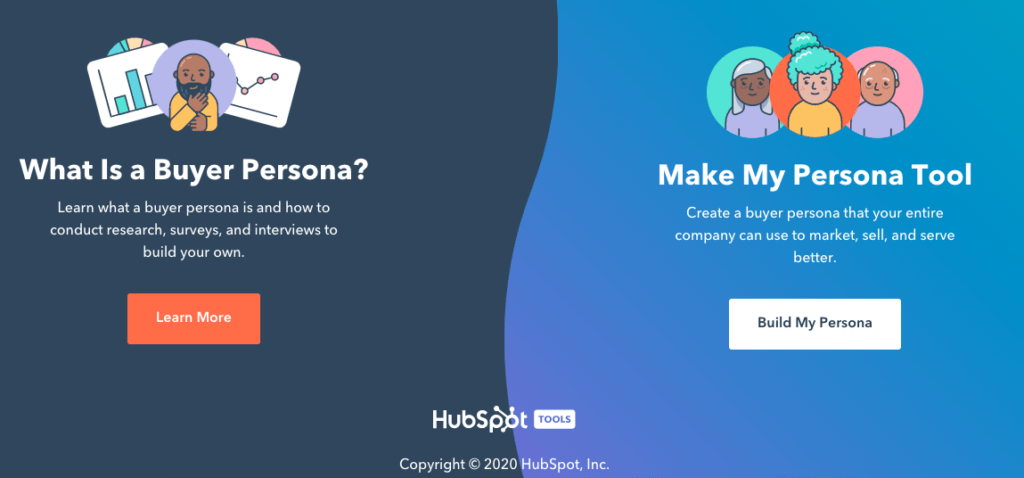 Short on time?
Here is a quick breakdown of some points to consider when thinking about your target audience:
Offline or Online. Does your audience tend to connect with you online or offline? A motivational speaker will have an easier time printing out a book to sell at events than telling members to go online and buy.
Socio Demographics. These are the income, age, sub-culture facts that best fit your target customer.
Challenges. These are also called pain points. What is a problem that your target customer is having that your product or service will solve?
For example: a mid-twenties male going through his quarter-life crisis. He has been in the same job for 3 years and doesn't know how to ask for a promotion or raise. My guide will show he how to be more assertive, and he will learn strategies for negotiating a raise.
Question #4: What format will you get with this white label product?
Evaluate the white label offer that you are looking at. Not all of them are created equal. Some of them offer things you can use. Other products might have things you don't want to use.
Let me show you a few examples
Example #1: Ways to Manage Your Work at Home Content Bundle
This Ways to Manage Your Work at Home content bundle contains text-based blog posts. For a blogger that wanted to get more traffic from people looking for a way to work more effectively at home, this package would be a good one to use.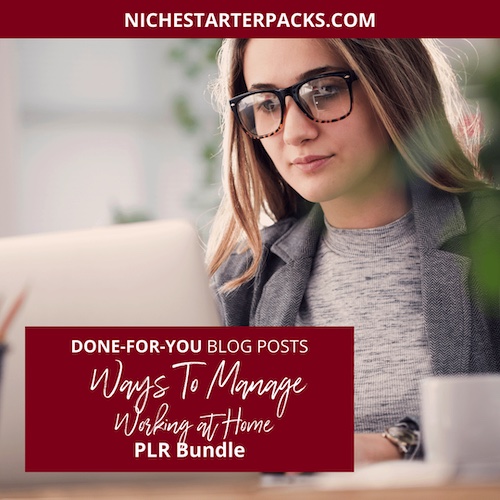 components included:
Price: free
Example #2 How to Create a Content Marketing Plan Courseware Content Bundle
This How to Create a Content Marketing Plan training package contains everything you need to run a workshop or seminar. It comes with 5 pre-made modules on the topic of creating a content marketing plan. For a marketing consultant that wanted to quickly be able to offer a training workshop for clients, this would be a great pack to use.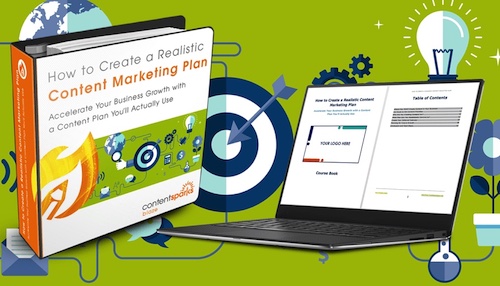 Components included:
Course Book 
Workbook
Content Marketing Plan Template
Editorial Calendar Excel Template
Summary Cheat Sheet
Infographic
Price: $97
Always check the components that you are getting. Think about what components will fill your needs best. Question 5 will help.
Pro tip
Not all white label content is created equal. Over time you will have a preferred list of vendors that you like to get content from. Before you spend a lot of money on a new creator, buy something small to check the quality of what they produce.
Question #5 What formats do you plan to create?
After you peruse the contents of what the white label content has to offer, it is important to identify what formats you plan to create for your own product.
Ebook? You'll need text.
Software? You'll need the code
Infographics? Need some graphics and layouts
Training Workshop? You'll need text content, images, videos, worksheet templates and maybe more.
Maybe a mix of the above.
Think through what you want to create.
Pro Tip
Start small. If you don't have an opt-in offer yet, start there. You could take a free blog post series and create a mini report that has 2-3 articles in it.
You could also convert the blog post contents into podcast outline for yourself to record.
Decide if the components you are getting match what you want to make.
An example of how I've used white label content in a company.
When I ran a training department, we received a request to create training for managers to be able to communicate expectations with their team members. Not new. We used white label content to speed up our time to delivery on soft skills training programs like these.
We could have built from scratch, researching the Harvard business series, looking for the top selling books on manager communication, digging into some of the best practices found in professional associations. This would have taken time and money.
Instead, we used a white label courseware package, containing over 45 different soft skill training topics. There was one course on effective communication. The training package was designed to run as a 5-day workshop. Instead of running the entire workshop, we extracted two modules that were focused on manager communication. There was a lesson on communicating expectations as well. BINGO
We saved hundreds of man-hours and were able to create a course using the white label courseware we purchased.
Cost: ~$1800
Another example: A small, one-person business without much capital
I know a life coach that produced blog articles, videos and audio files every week for his business. He did not know about the existence of white label content and what it could do for his business. He spent 3-10 hours per week on content development.
White label content could possibly cut that content creation process down in half, if done correctly.
knowing the answers to questions 1,2, and 3 are vitally important to avoid making purchases that you don't need. In the case of a life coach.
There are two ways that white label content helped his business.
1. It helped him create an eBook on a topic that attracted his potential clients. He wanted to focus on creativity. He found a white label ebook that was written about making your own career path.
Cost: $47
What would have taken months to research and draft now took about 10 hours to revise and edit for his own style. He added his own personal stories and anecdotes in the beginning. He created action steps at the end of each chapter that would help customers.
2. He used the contents to create a quick reference sheet that he could give away. The contents of his ebook turned out to be a lot. He wanted to offer something smaller as a free opt-in (like I mentioned before.
Time saved. SUCCESS
Question #6 What traffic strategy will you use for it?
Traffic is always an ongoing topic. Everyone wants more traffic. More important, everyone wants good quality traffic. I won't have time to get into traffic strategies here.
What you should decide is the source. Where do you want your visitors to come from?
Organic searching
Facebook groups
Paid ads
Your email list.
These are a few things to consider.
I hope you found this article useful. I also hope that you will use these questions when you consider purchasing white label content. Remember you can download a free checklist for yourself.
Also, if you have any question, do not hesitate to reach out.
And remember to download the checklist to take keep this with you.